While in the Labyrinth Inc. software suite, you may want to edit the Users that have access to your account. This will guide you on how to edit those Users.
*Please note you must have Account Admin access to view users. Also, Email Notifications will be coming in a future release and are not available at this time.
How to edit Users
1. Log in on the Labyrinth, Inc. website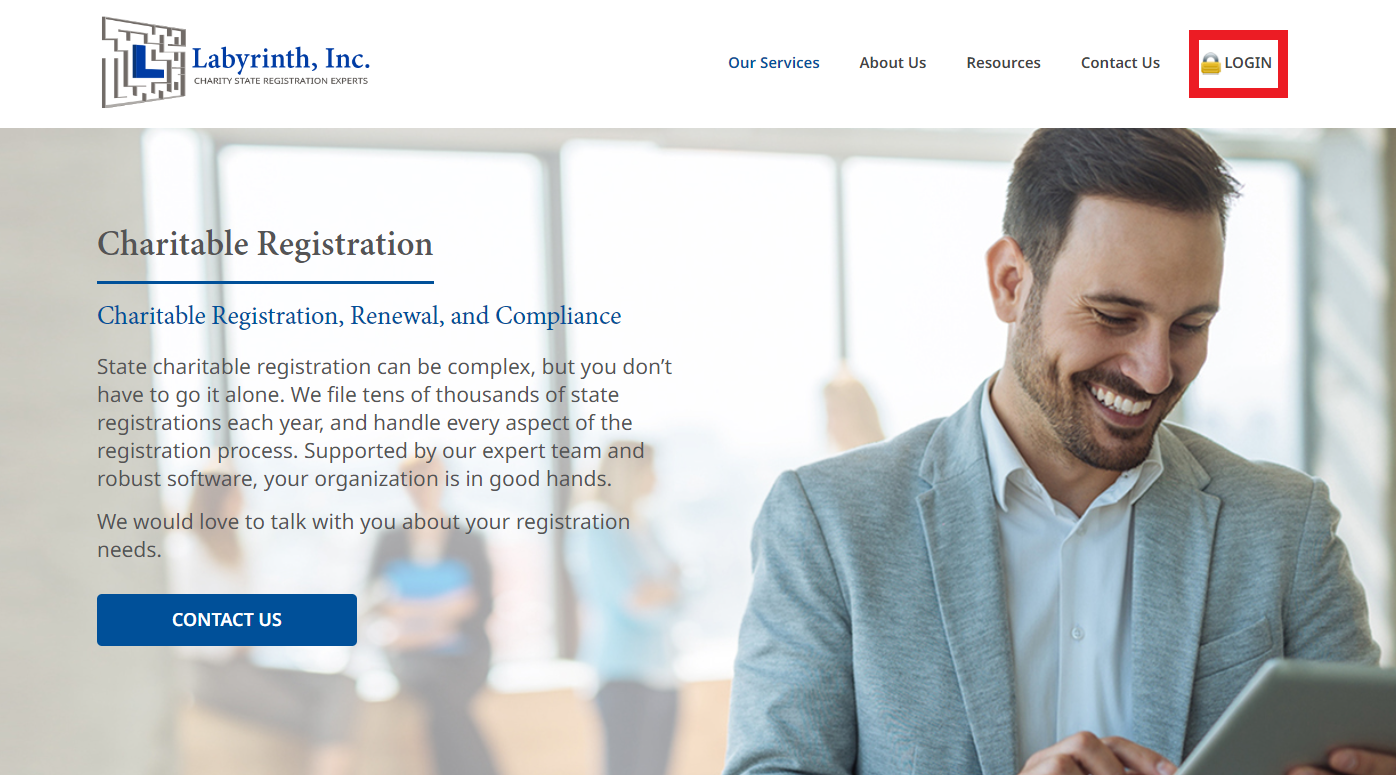 2. Click the Users module in the left menu.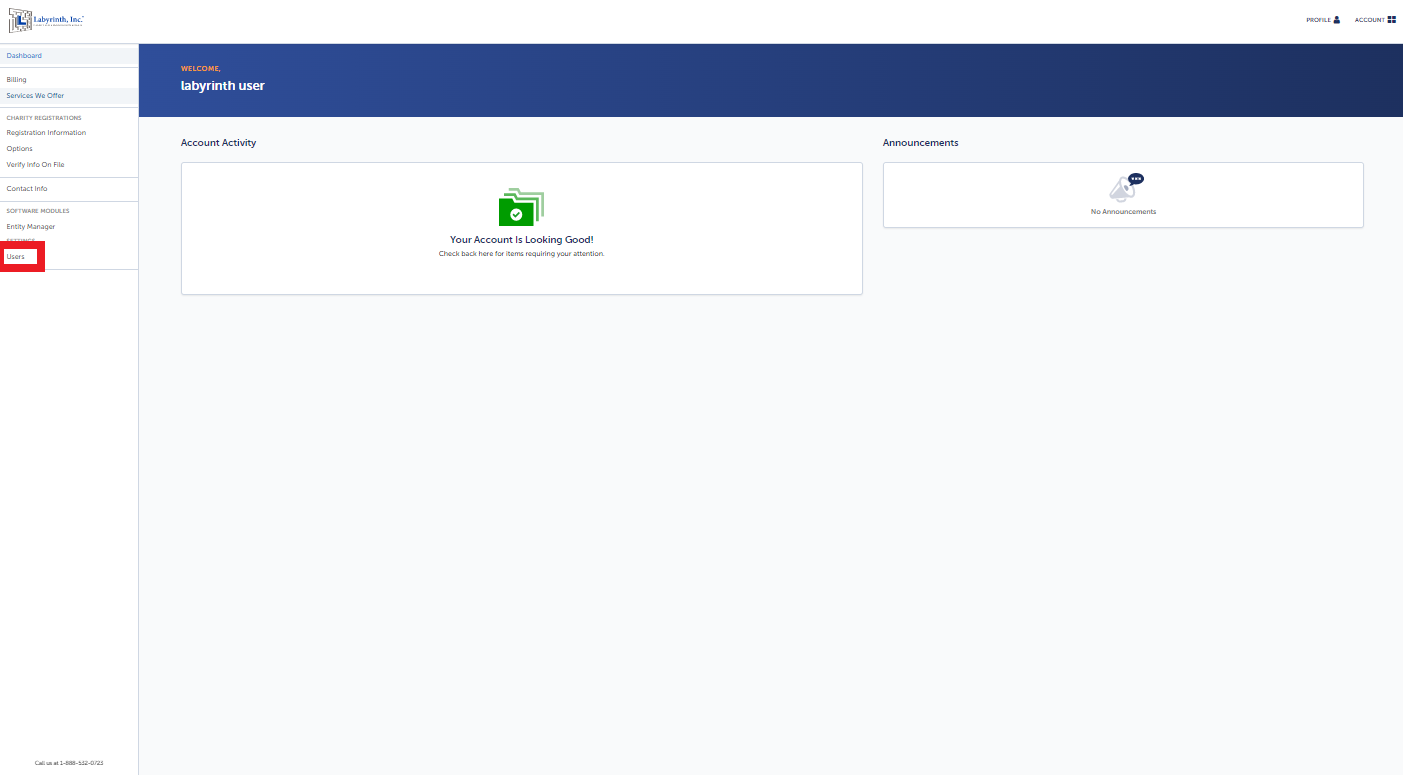 3. In the Users module, click the Edit button to the right of the user.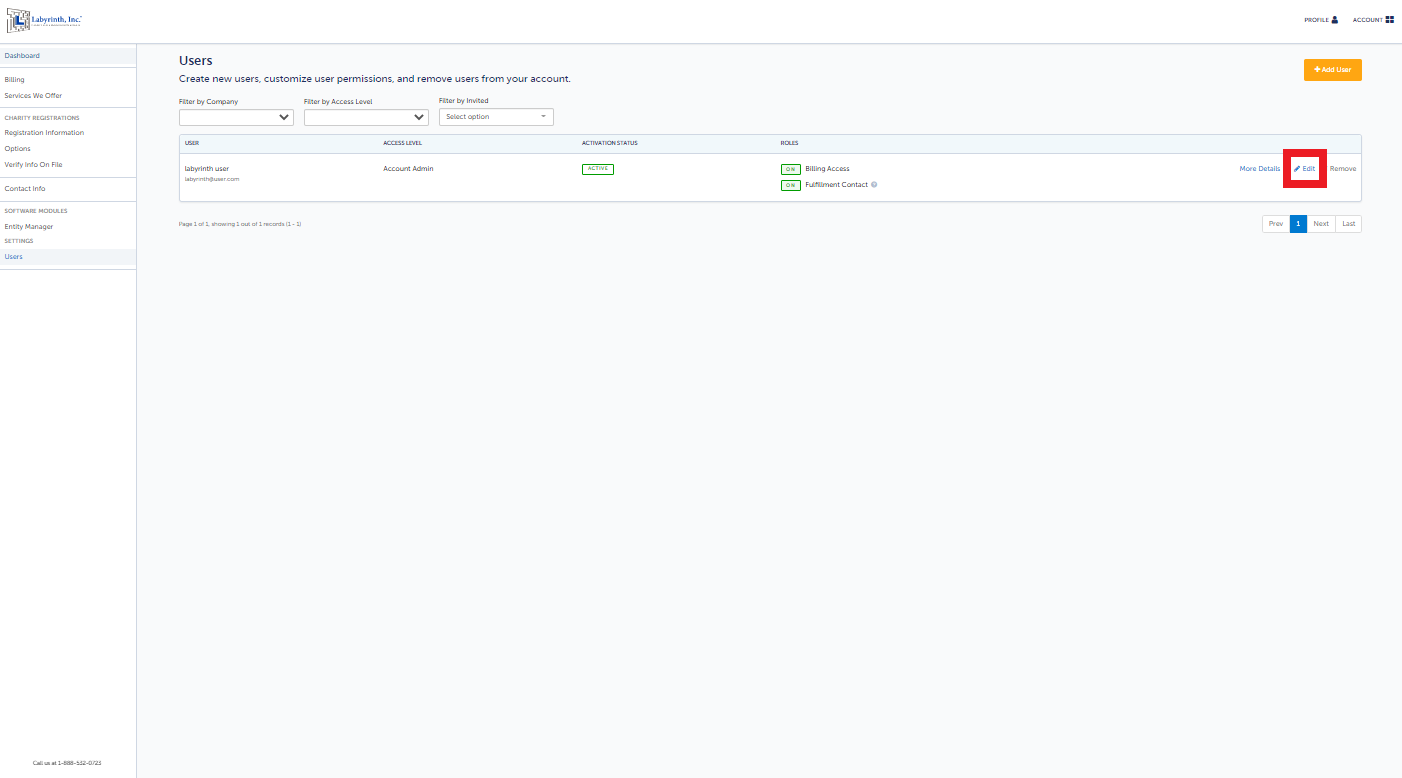 4. In the Contact Information section, you can update the User's name, phone number, address, or email.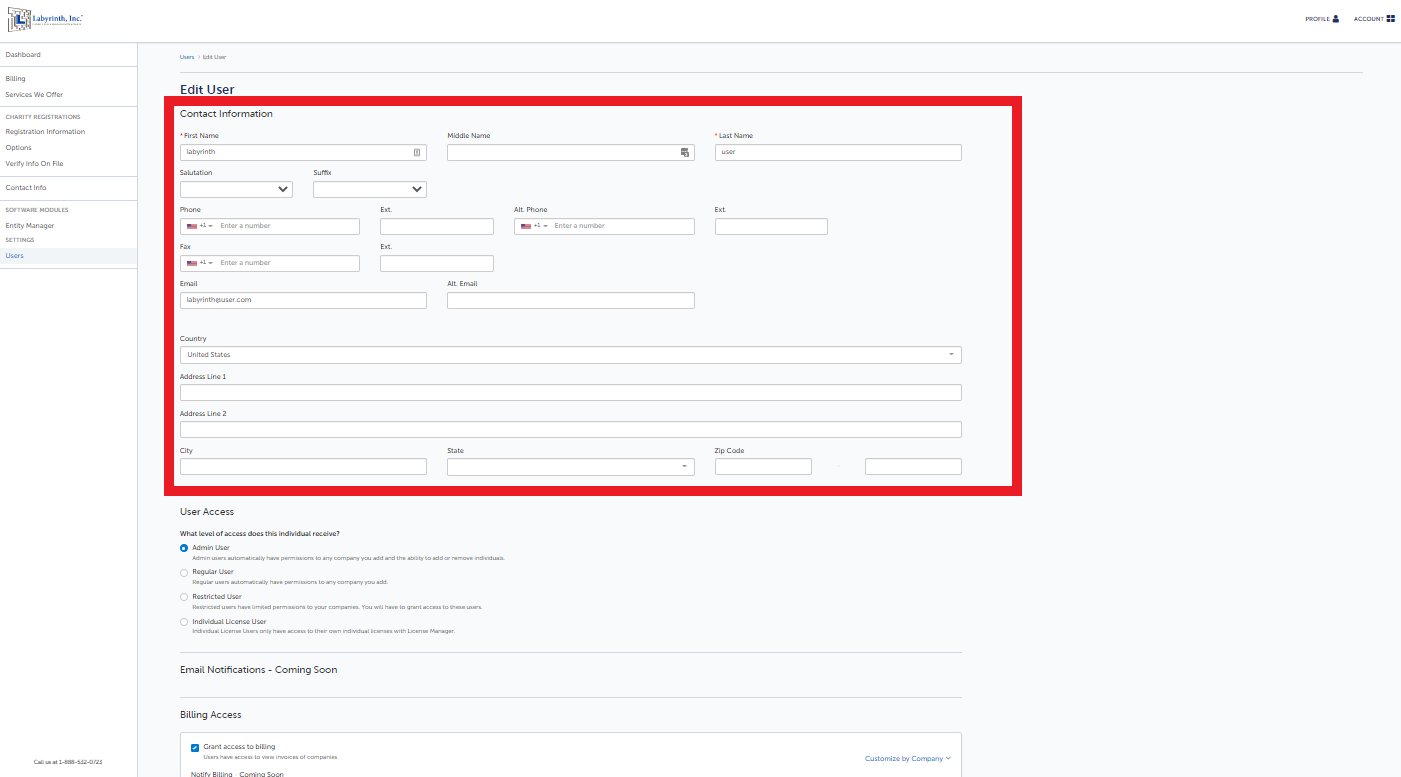 5. In the User Access section, you can set the level of access you would like the User to have.
*For more information about user access levels: What are the different levels of user access?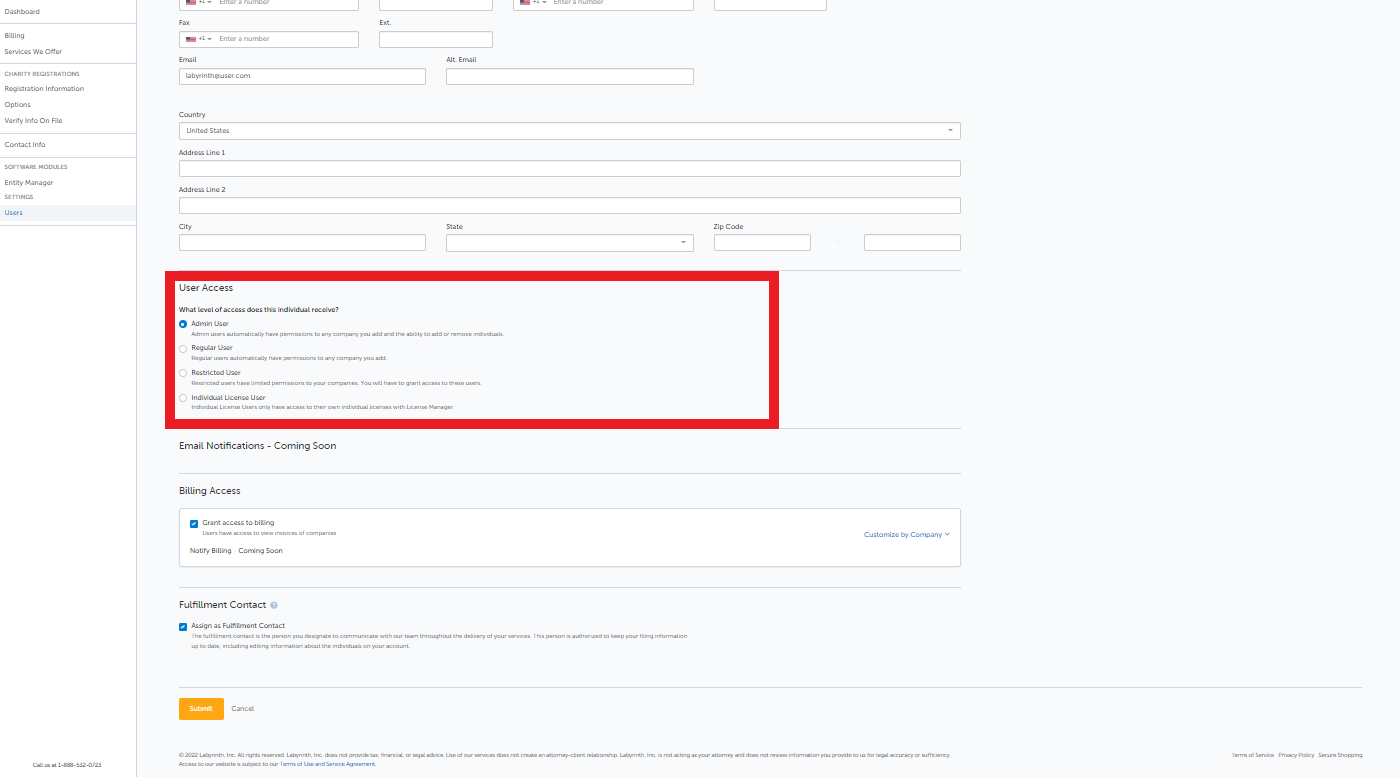 6. In the Billing Access section, you can grant access to billing and set up billing notifications by company.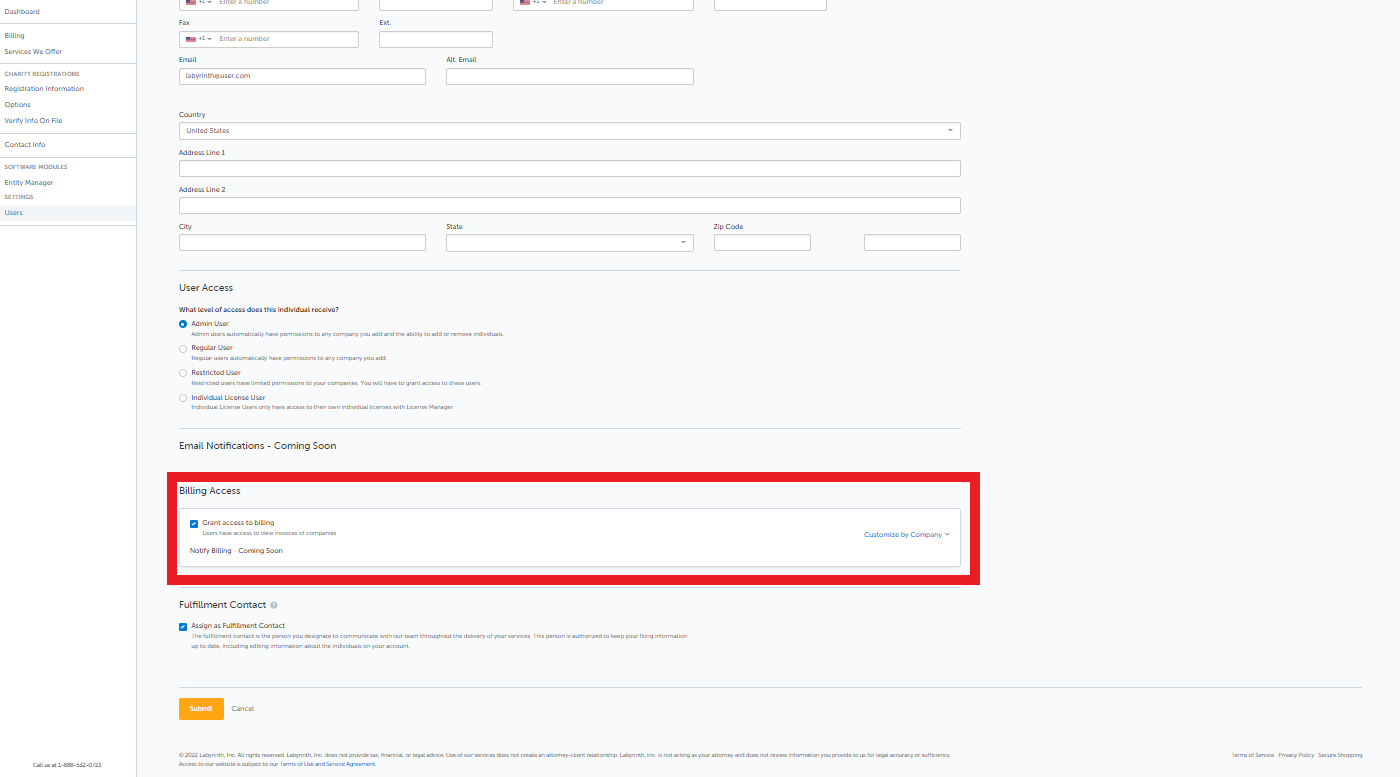 7. Finally, you have the option to set the user as a Fulfillment Contact. The fulfillment contact is the person designated to communicate with our team throughout the delivery of your services. This person is authorized to keep your filing information up to date.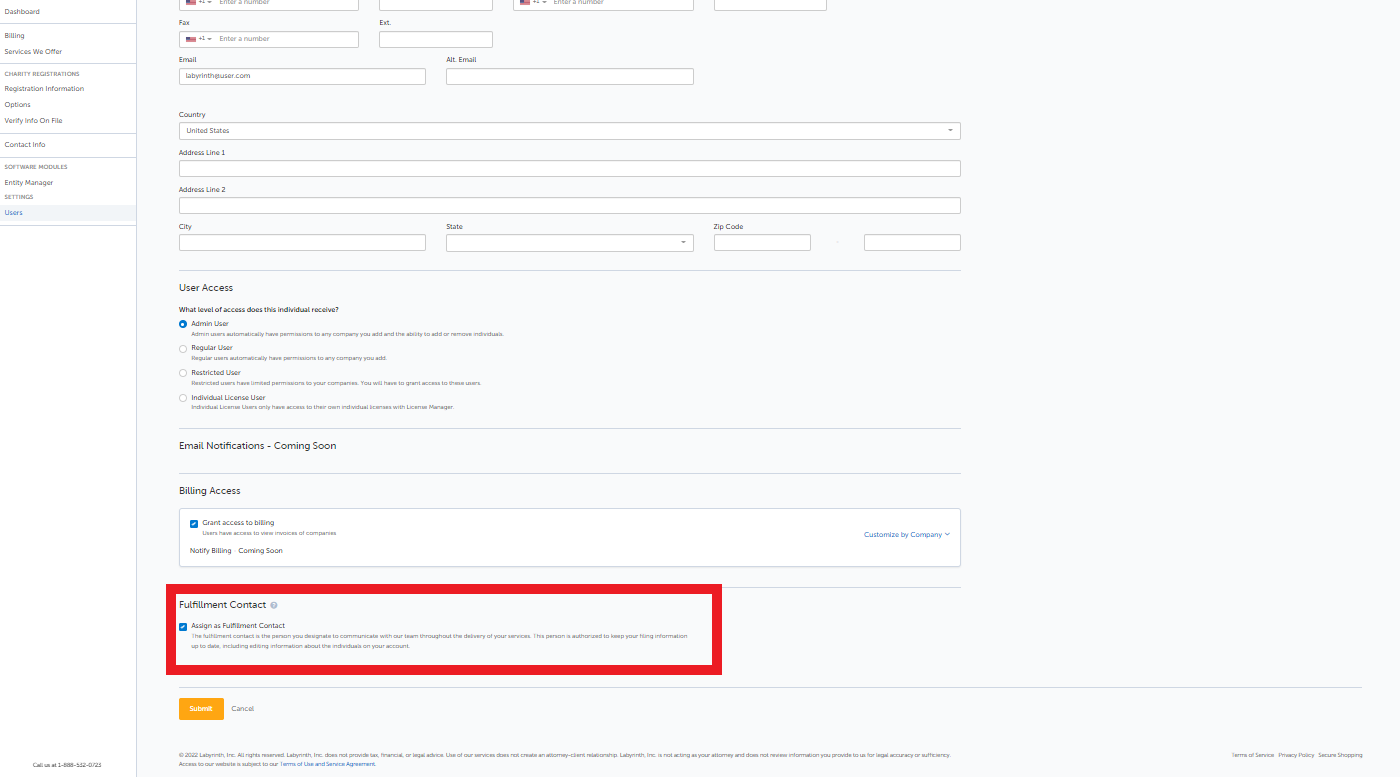 Have any additional questions? Contact Us.