While in the Labyrinth Inc. software suite, you may want to see the users that have access to your account. This will guide you on how to view those users.
*Please note you must have Account Admin access to view users.
How to preview Users in your system
1. Log in on the Labyrinth, Inc. website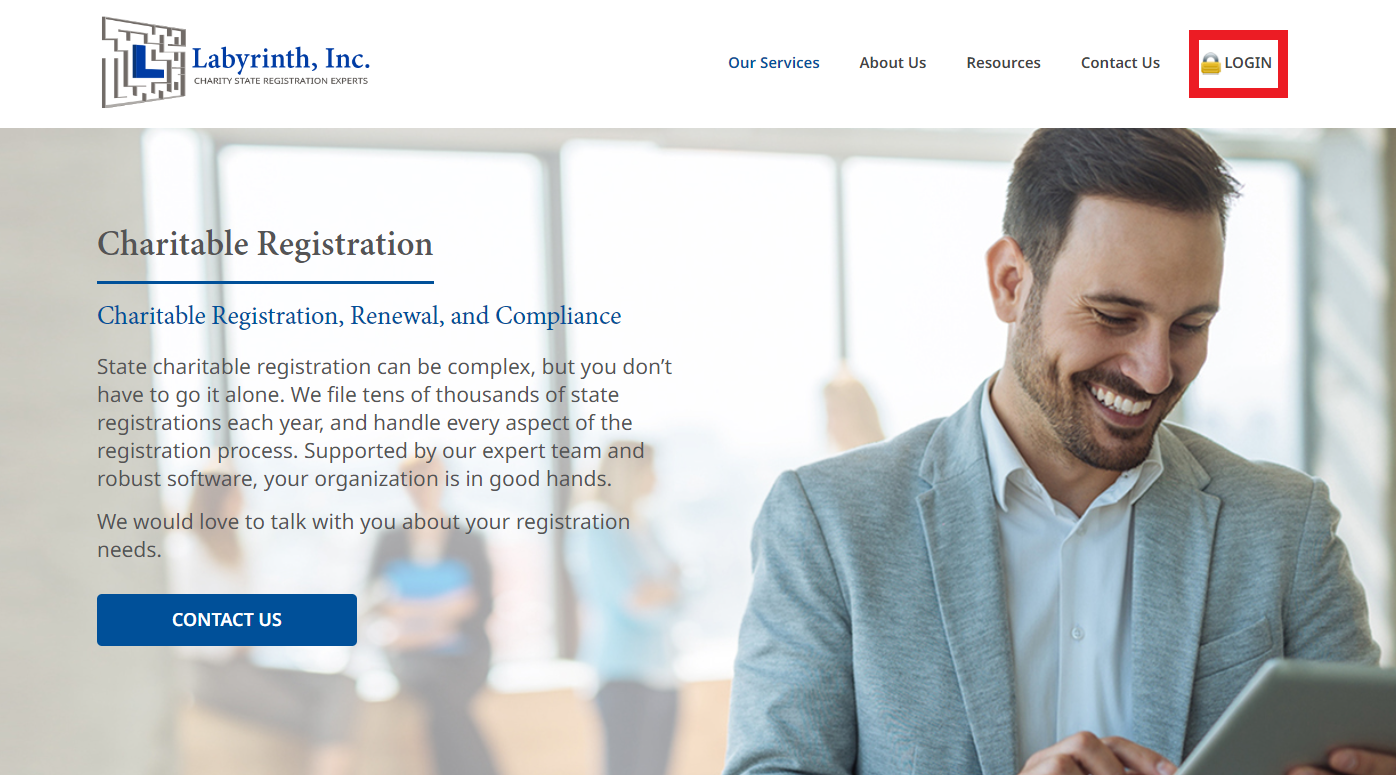 2. Click the Users module in the left menu.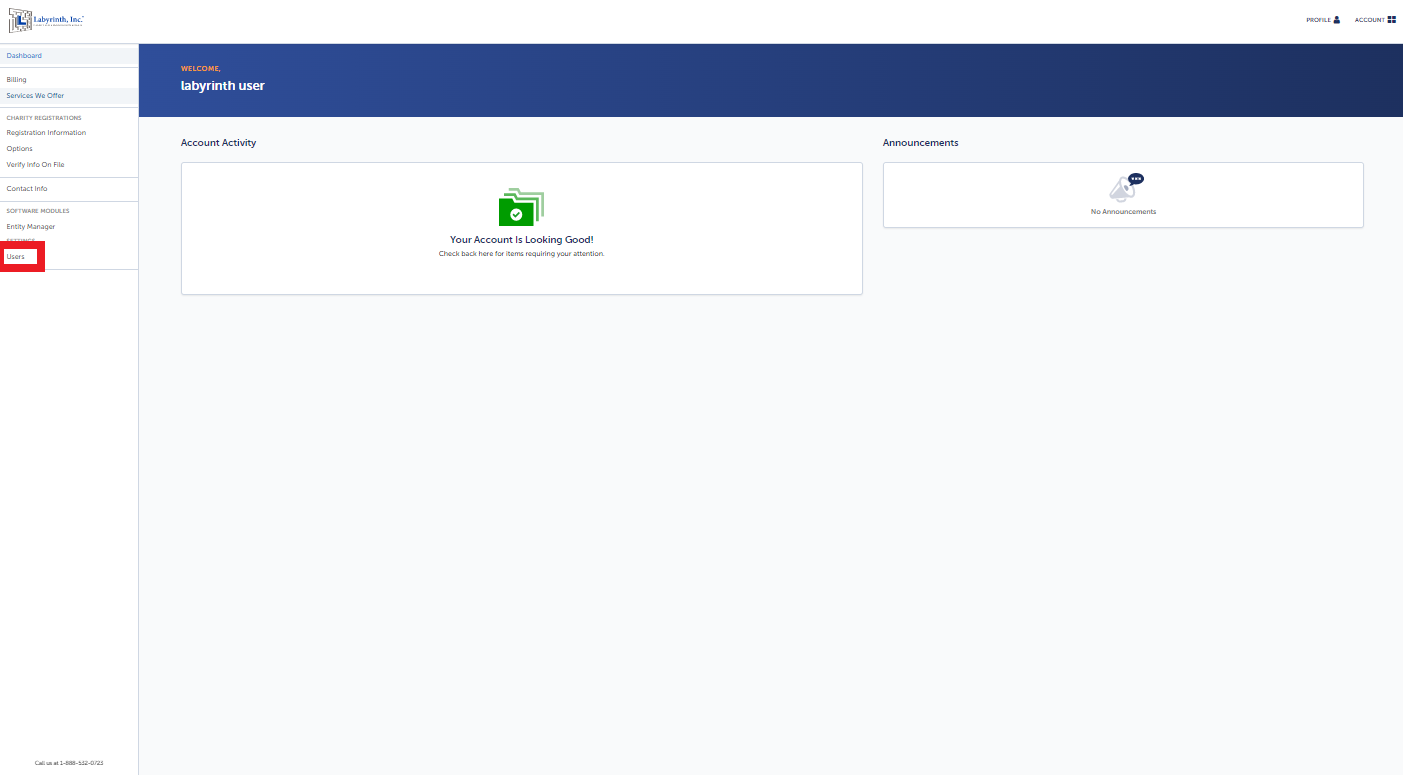 3. In the Users module, you can see the users in your system. While on this screen you can click More Details to view the permissions, Edit to change permissions, or Remove to remove the user.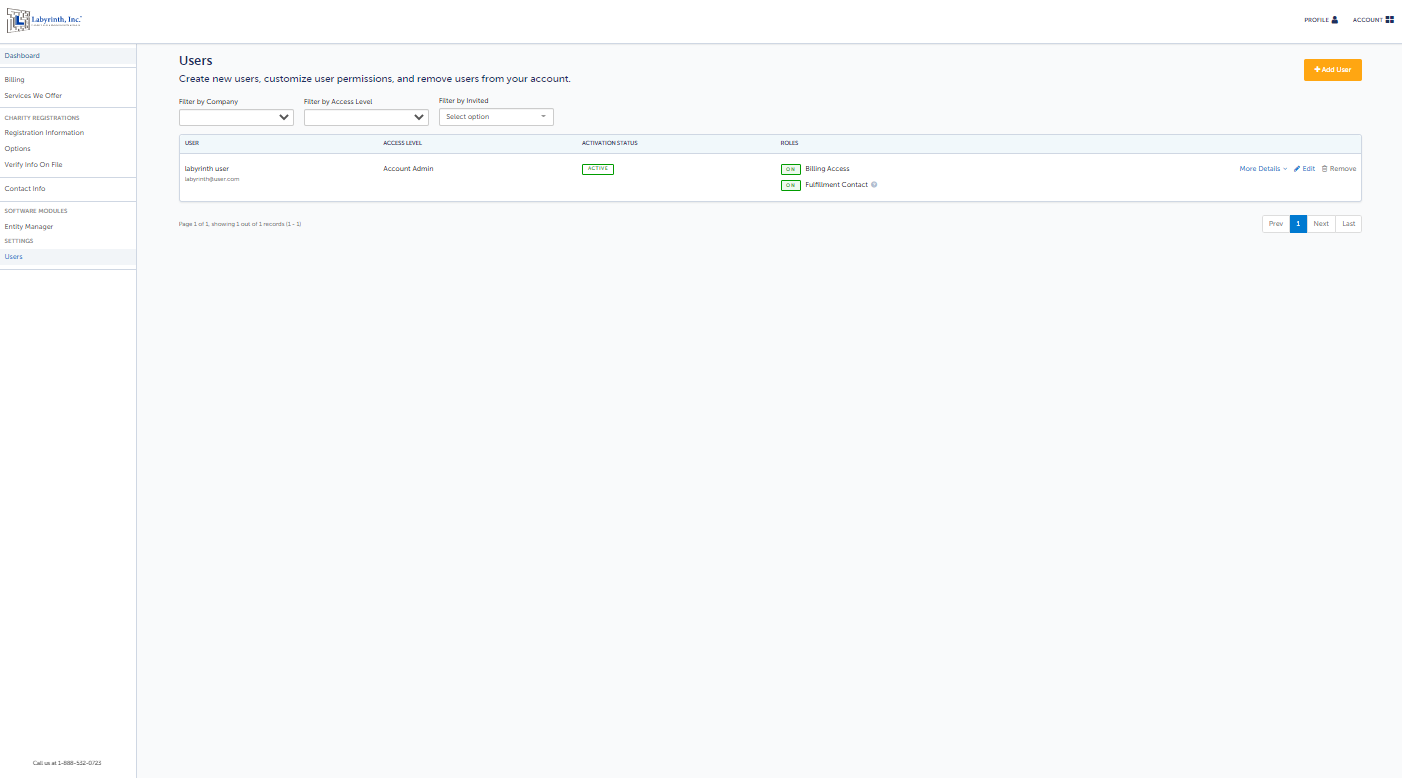 Have any additional questions? Contact Us.