Are you curious about the services offered at Labyrinth? This guide will go through the services we offer and how to get started with those services.
1. Log in on the Labyrinth website.
2. Click on the Services We Offer module.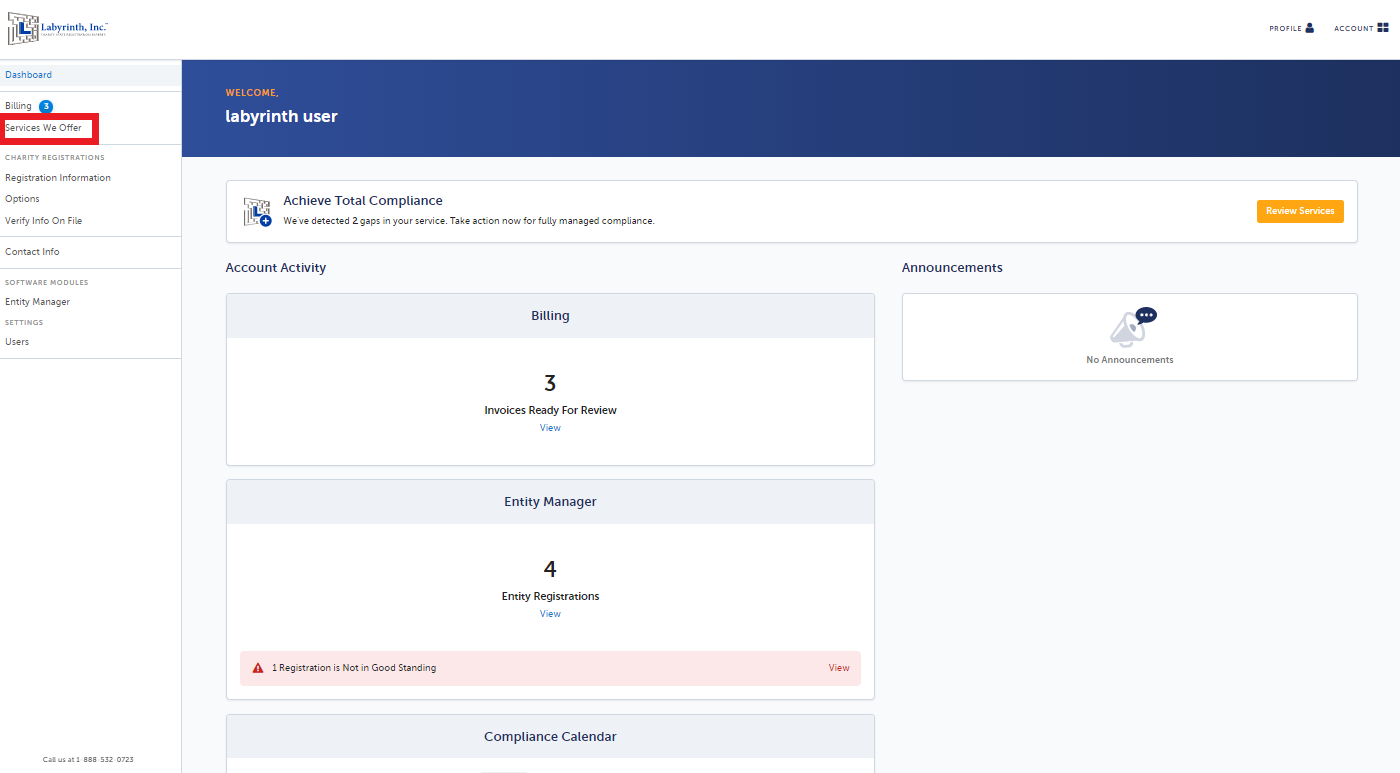 3. Here, you will see a list of services we offer such as:
Charitable Registration

Full-service management of your charitable registrations and renewals. Our experts prepare and submit your required filings.

Nonprofit Formation

Leave registering your nonprofit to the specialists. We actually prepare your state and IRS applications and file for you - 501(c)(3) approval guaranteed.

Registered Agent

Reliably receive your legal notices and important government reminders with our registered agent service. Our information is listed with state agencies as your appointee.

Managed Annual Report Service

Annual reports provide organization updates and are due to the secretary of state on a regularly scheduled basis. Nonprofits must file annual reports to maintain good standing in a state. Our software tracks due dates and automatically files on time.

Foreign Qualification

Foreign qualification is the process of registering a nonprofit or business in a state other than the one in which it was incorporated. It allows organizations to conduct activities in a state. We apply for and provide your certificate of authority that authorizes the organization to transact business in the state.

Payroll Tax Registration

Open your payroll tax accounts so you can hire employees in new states and process payroll timely. We complete your registration applications quickly and accurately so you can proceed without delays.

Dynamic DisclosuresTM

Meet the ever-changing fundraising disclosure requirements of 25 states with confidence and improve the credibility and effectiveness of your fundraising. Dynamic DisclosuresTM

automates maintaining disclosure statements on your website. Your disclosure statements are automatically updated when state requirements change.
4. If you would like any of the services above please click the Get Started button: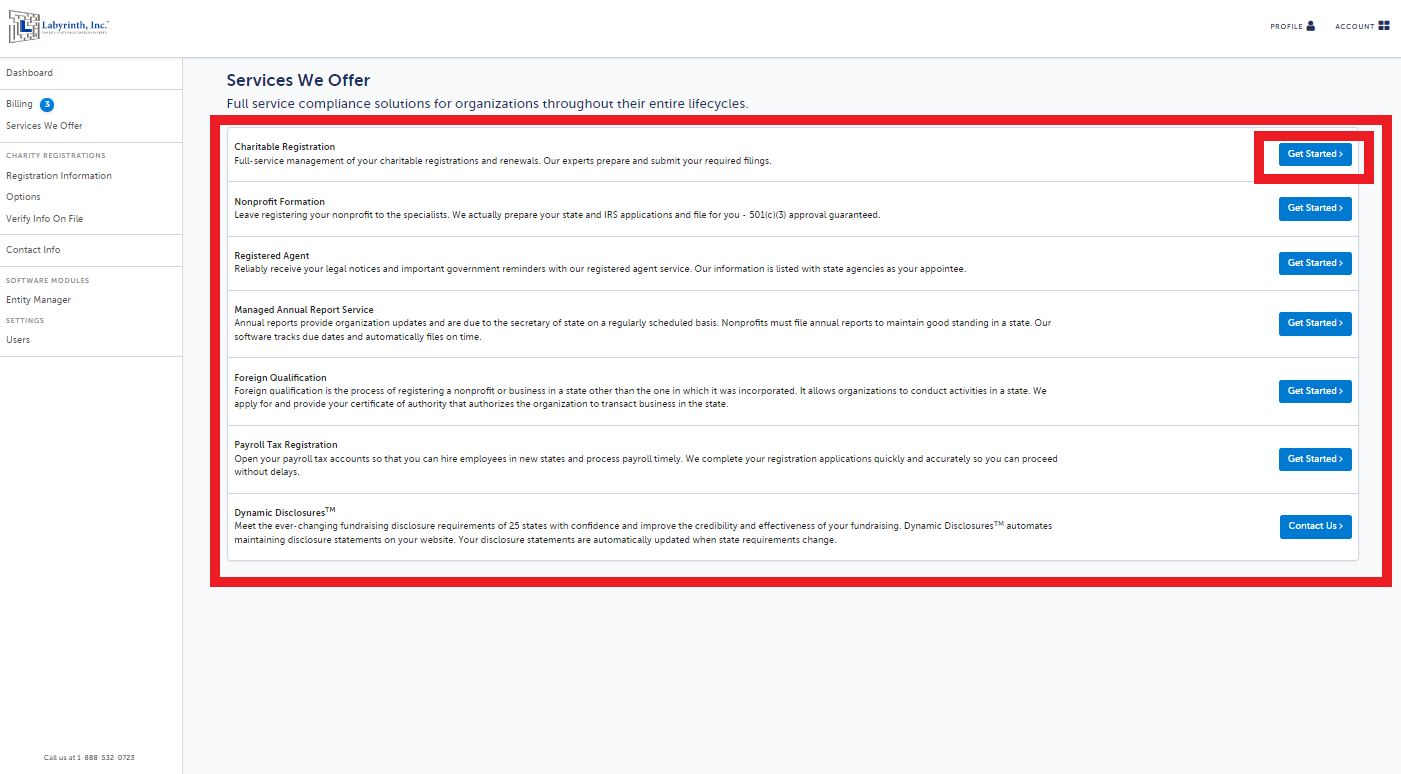 Have any additional questions? Contact Us.