Within your account, you can access and view helpful information regarding your subscriptions with us. This article will guide you on how to view and understand the information for those subscriptions.
How to view your subscriptions in your account
1. Log in on the Labyrinth website.
2. Click on the Billing module.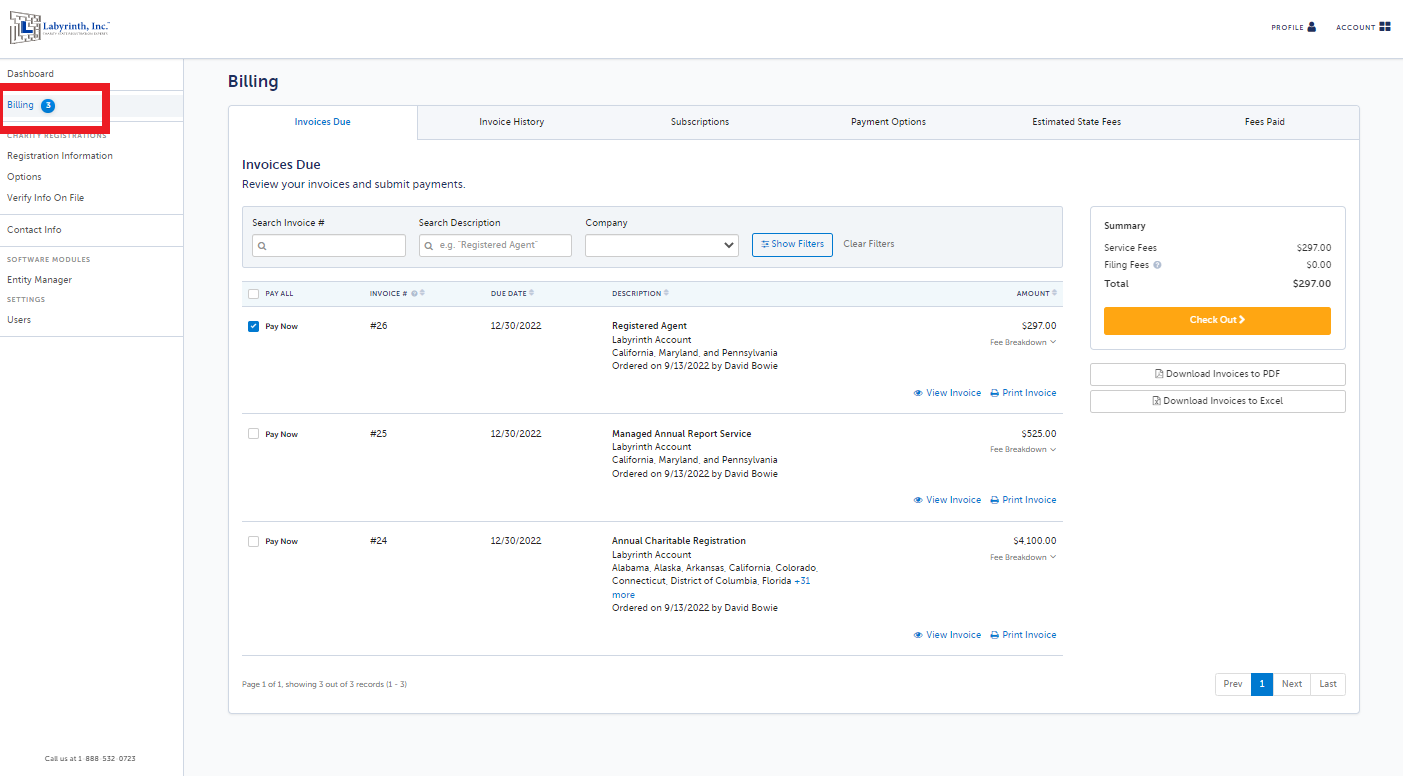 3. Click on the Subscriptions tab. Here, you can view helpful information about your subscriptions including the product, the company the service is for, the jurisdictions on the subscription, and the dates of service.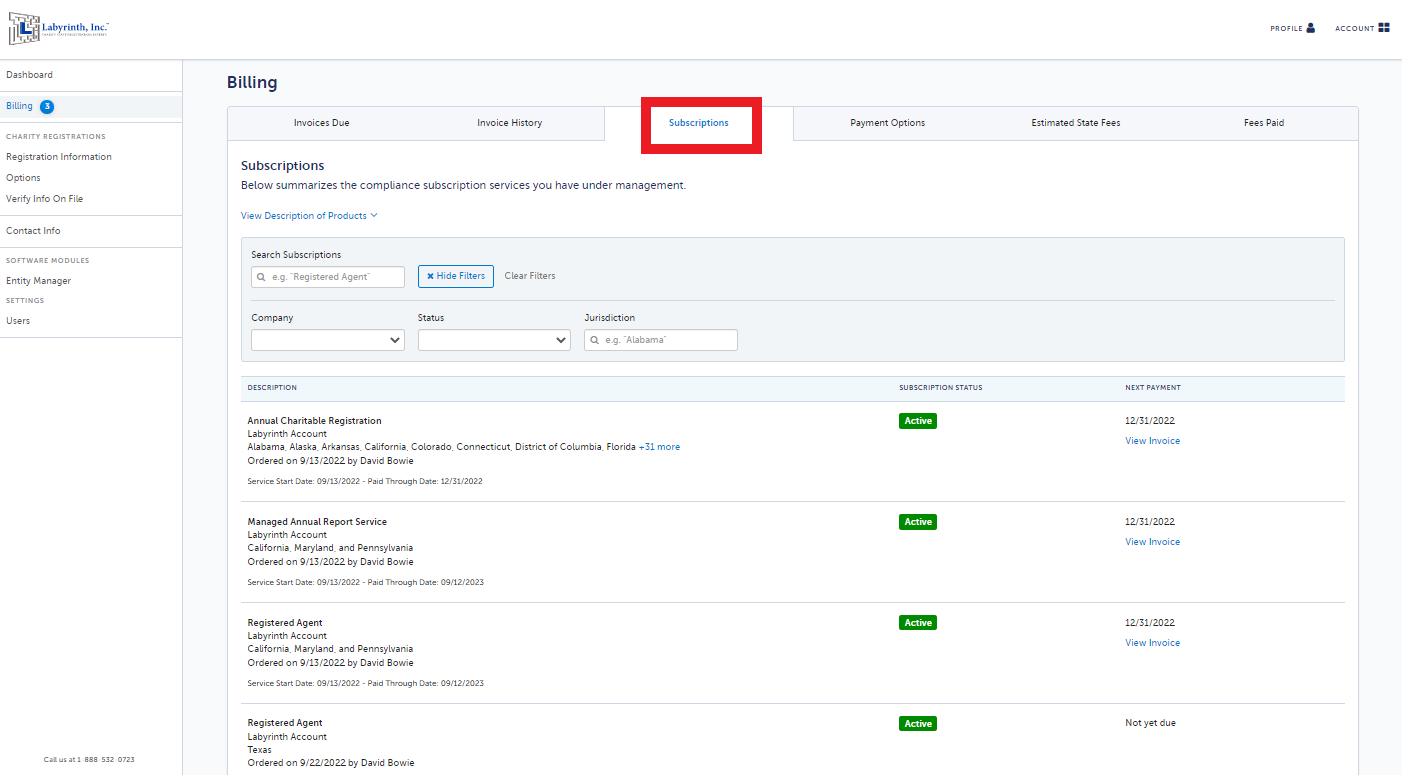 Have any additional questions? Contact Us.