In our software, you can view your Mission & Purpose. This article will guide you on how to access this information and request changes.
How to review your Mission & Purpose and request changes
1. Log in on the Labyrinth website.
2. Click the Verify Info on File module.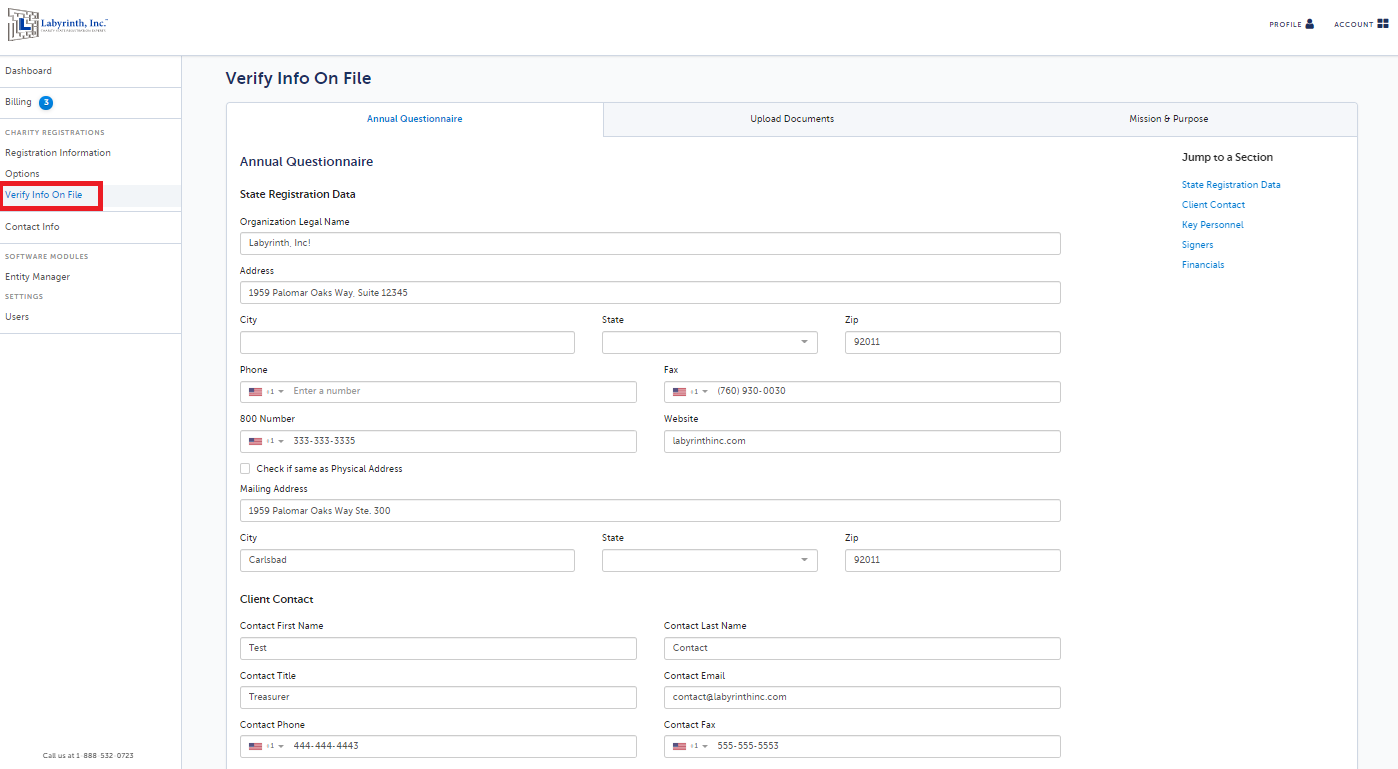 3. Click on the Mission & Purpose tab. Here, you can review the information on hand about your organization.
*If you need to update any of this information, please email your Registration Specialist.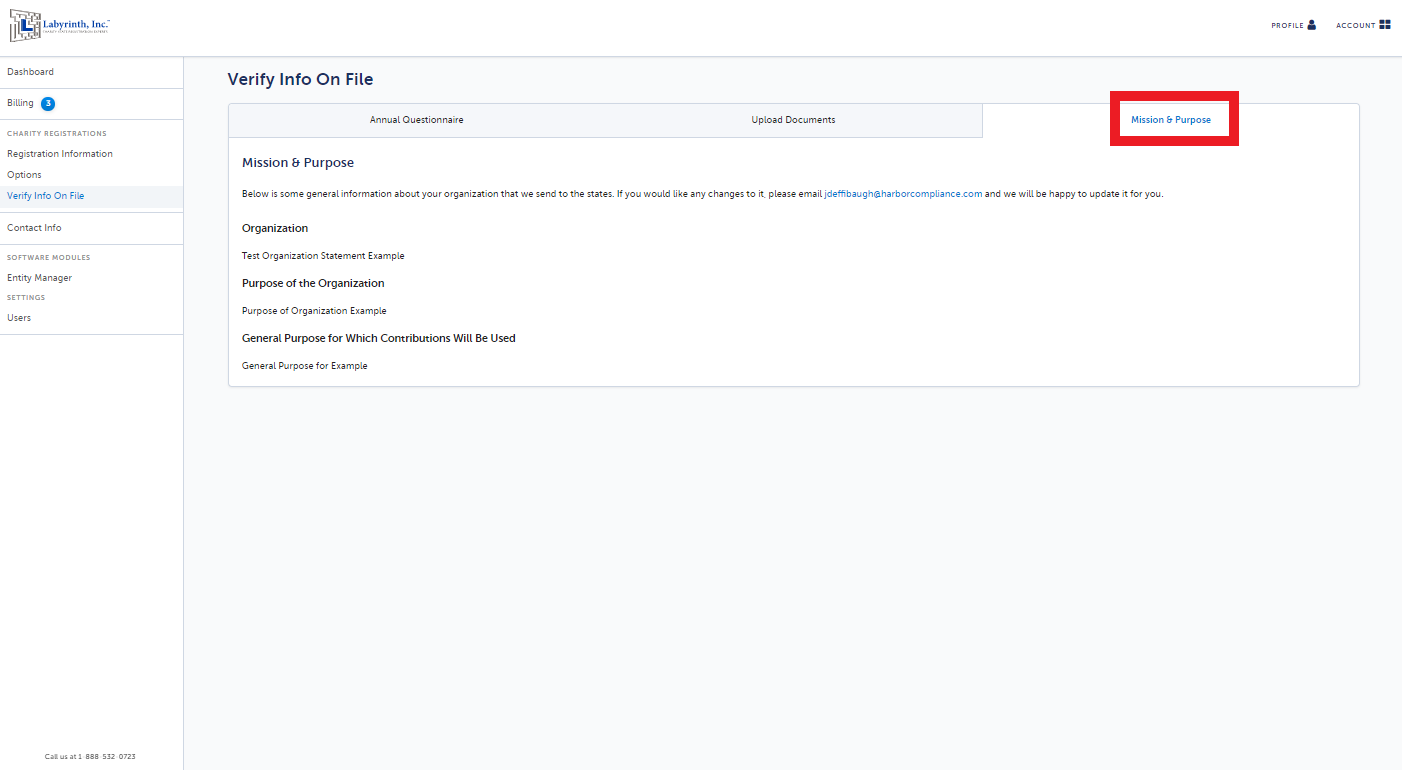 Have any additional questions? Contact Us.