The most important part of having Registered Agent Service is ensuring you have quick access to your documents. We've made that easy by safely and securely gathering and storing your documents in our software for you to access at any time.
Accessing your documents
1. Log in to the Labyrinth, Inc. website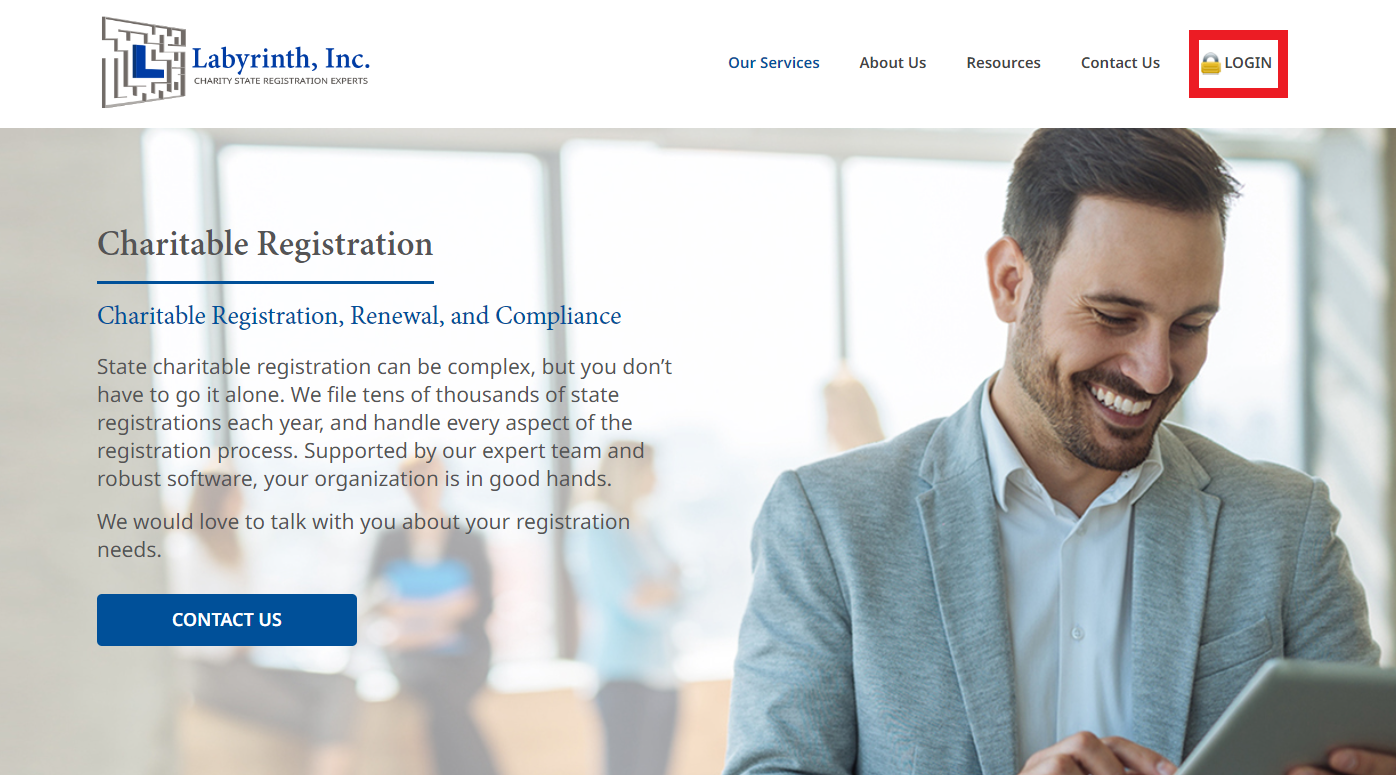 2. In the Registered Agent Service module, click on the Delivered Documents tab.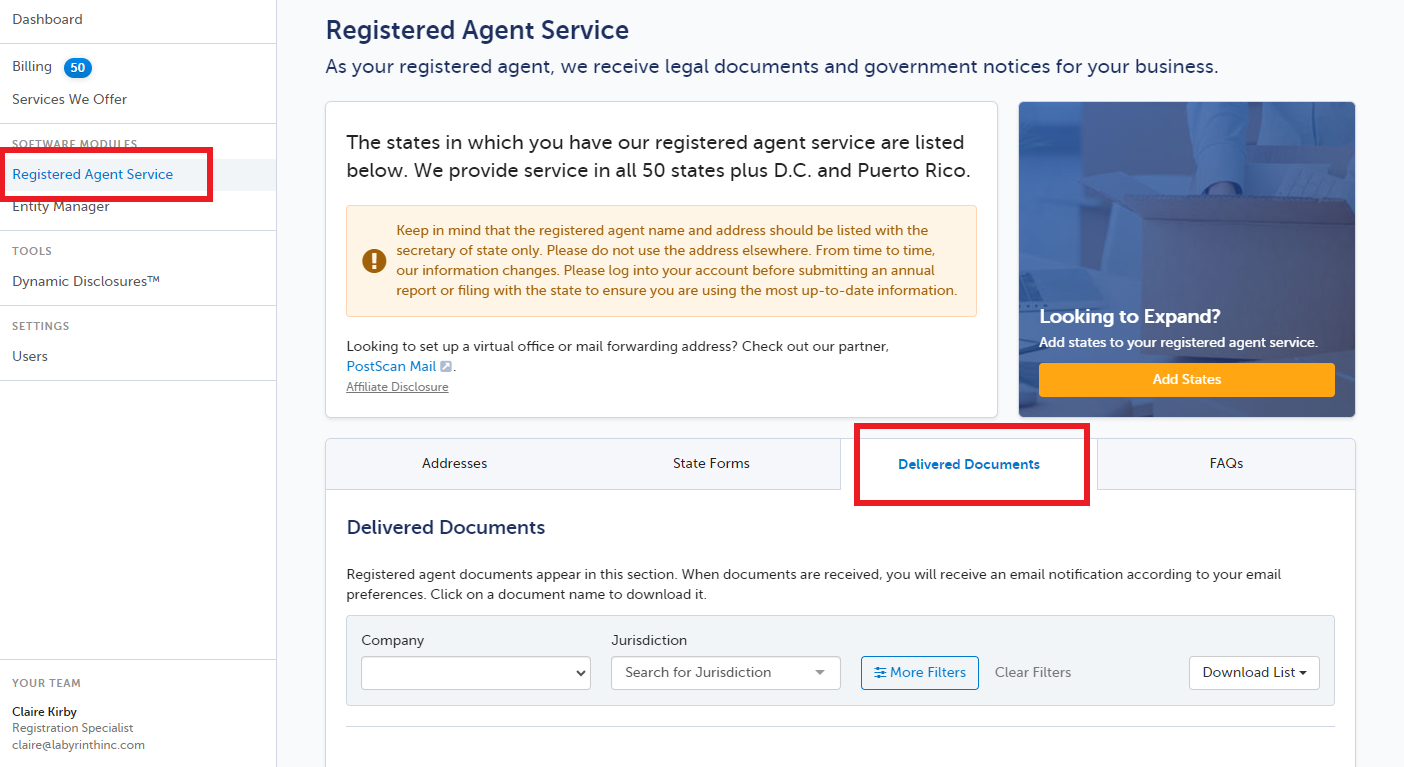 For each document on this screen, we will provide:
The date the document was received

The company the document is for

A link for you to download the document

The document type

What jurisdiction the document is for

Confirmation of whether the document has been accessed
If you need to add Registered Agent Service for another jurisdiction, you can do so by clicking on the Add States button in the Registered Agent Service module.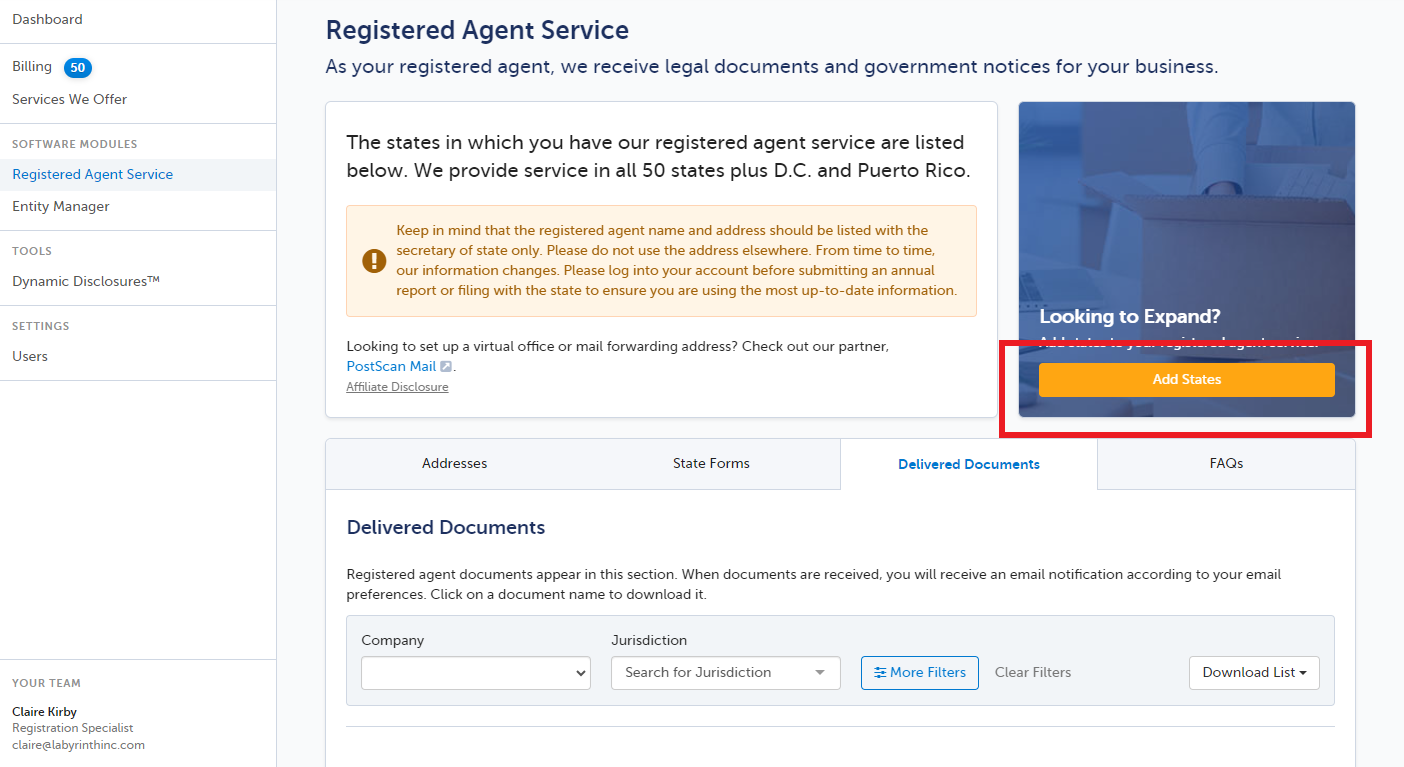 Have any additional questions? Contact Us.