We offer several methods of payment to help you find the best solution for your organization. This guide will show you how to use the Account Credit that you may have added to your account over time.
1. Log in on the Labyrinth, Inc. website
2. Go to the Billing module.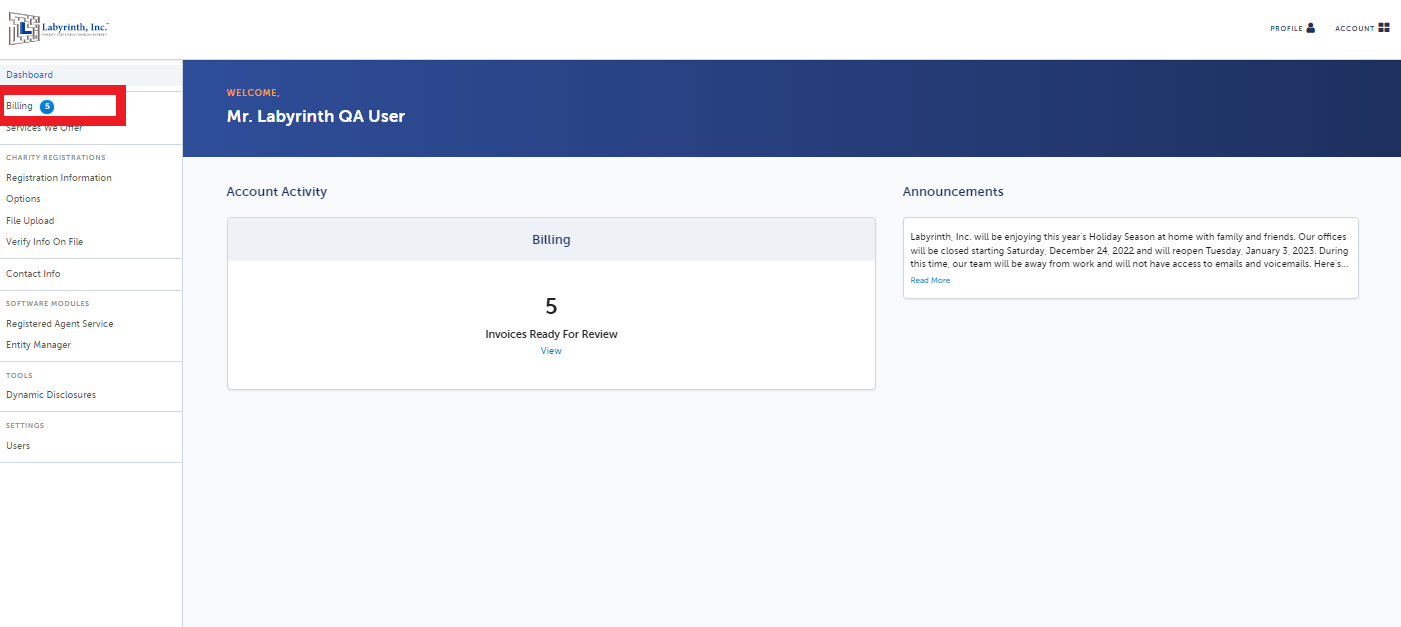 3. On the Invoices Due tab, choose the invoices you want to pay. Then, click Checkout.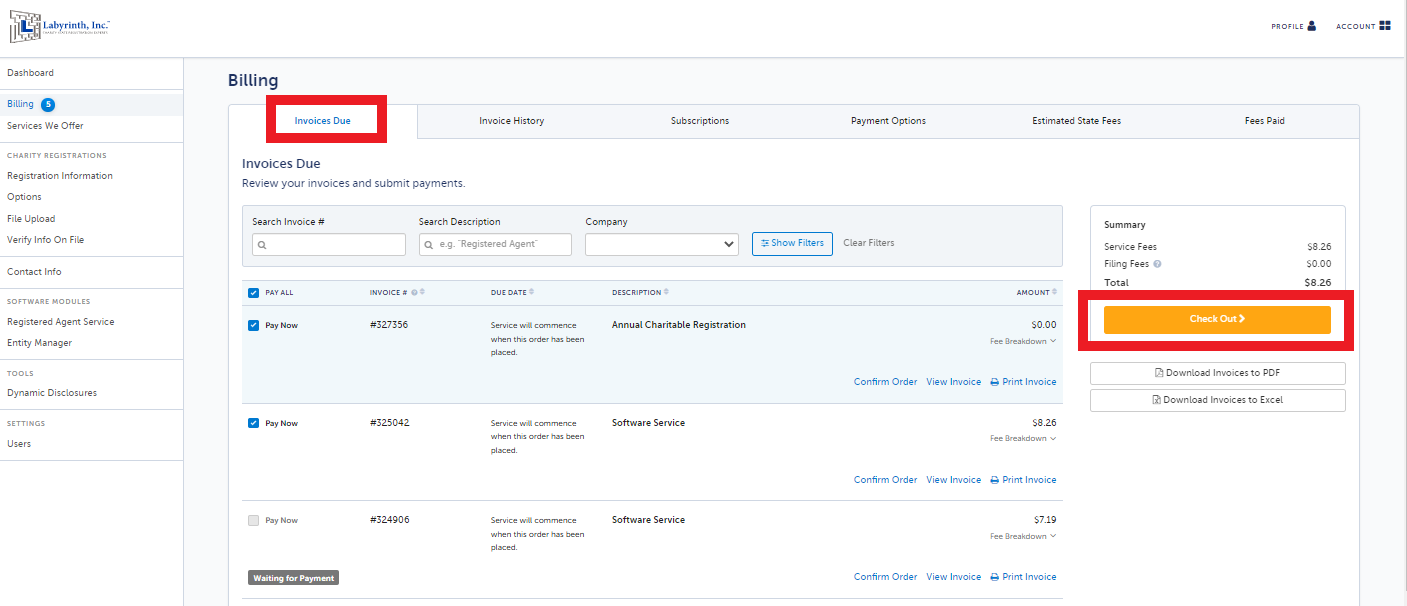 4. To pay by Account Credit, click the Use Balance button. Then click Purchase, and the Account Credit will be applied to the selected invoices.
* Please note that, if you do not use all of the Account Credit, the remaining credit will be left on the account to use at a later date.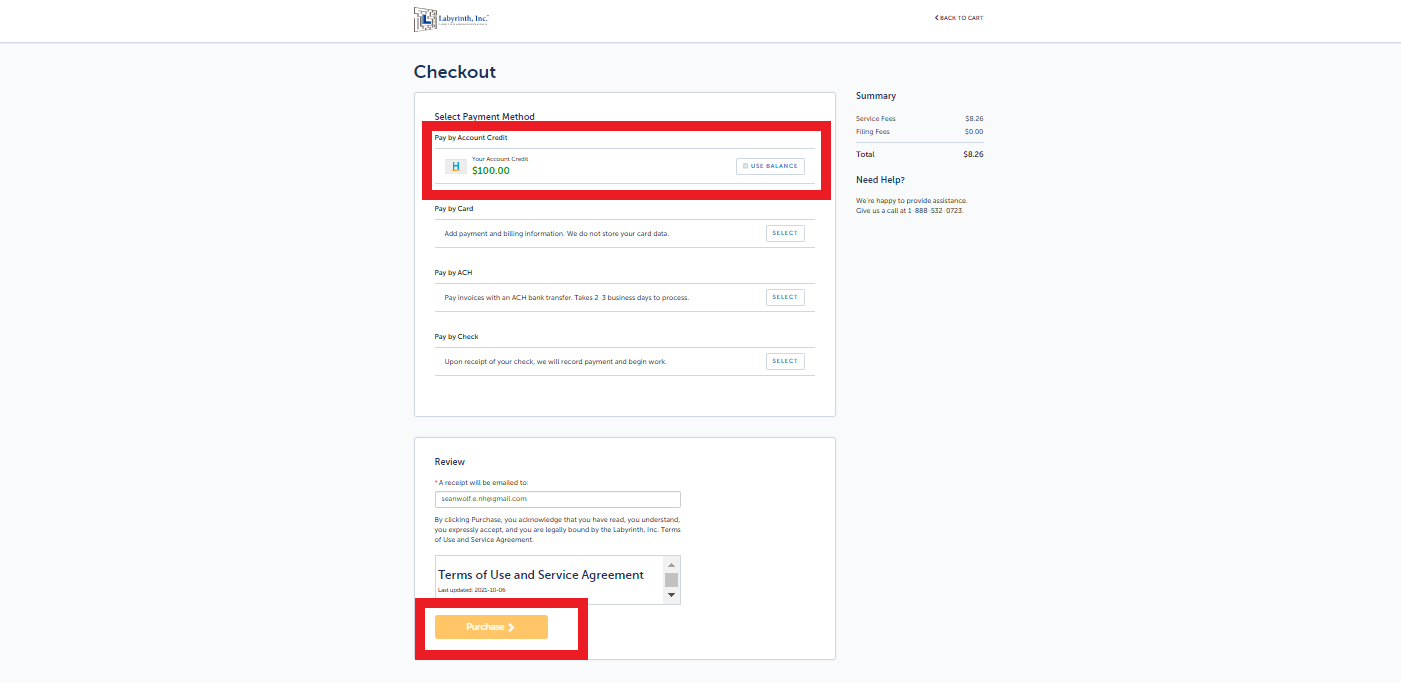 5. Once purchased, you will be brought to a confirmation screen that will inform you of your new Account Credit.